Flexible Fiber & Copper Networking with Ultra-Low Latency
The WideBand Professional Series 8+8 Gigabit Ethernet switches are scalable 1000BASE-T / 1000BASE-X managed or unmanaged switches with 8 copper ports and 8 mini-GBIC slots for fiber connectivity. The fiber ports can be added as needed. Whether the application is aggregating fiber lines to a Layer 3 network core or linking Gigabit copper workgroups to a fiber backbone, the 8+8 switches are a cost effective way to achieve maximum performance.

High Speed Network Products Made in USA
See WideBand's US-based manufacturing facility. (5:24 min)
Watch Video
Gigabit Ethernet Without Rewiring
The Professional Series switches utilize WideBand's robust signaling technology allowing Gigabit connections over Category 5 runs in excess of 200 meters, and even over 100-meter segments of Category 3 cable. The switches have been WGNA Certified to transmit data up to a full 100 meters with a bit error rate of less than 1 per million on all grades of Category 5 cables, ensuring not just connectivity, but full bandwidth on existing network wiring.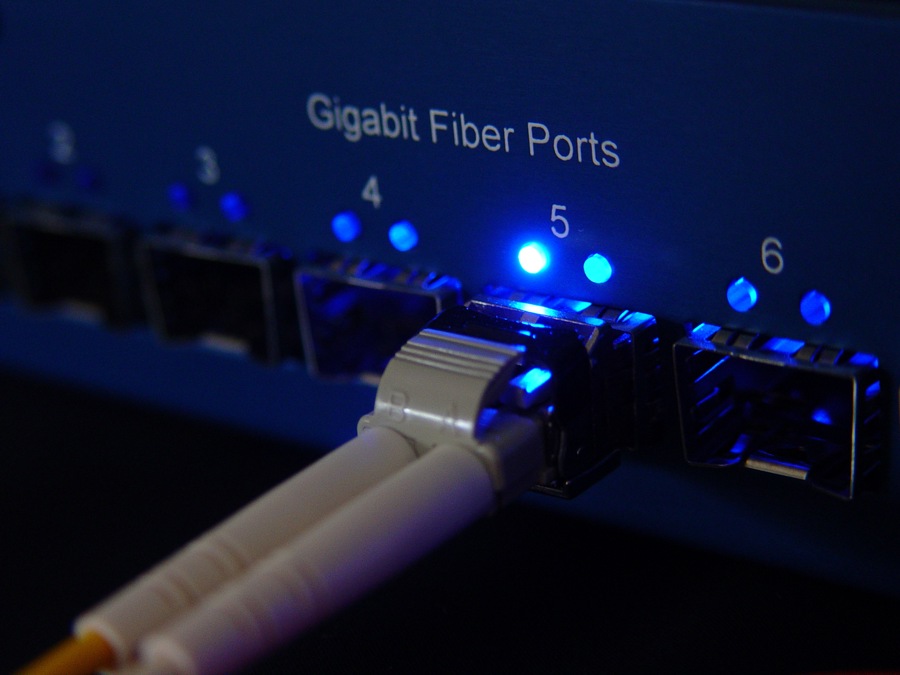 Breakthrough SPU Technology
WideBand's Switch Processing Unit (SPU) is integrated to provide a never before seen level of management control while eliminating costly components needed in competing designs. The Managed switch models provide extensive support for VLANs, traffic prioritization, and packet filtering based on Layer 2, 3, and 4 information.
Wire-speed Layer 2/3 Switching and IP Routing
The WideBand Professional Series switches deliver wire-speed switching and MAC address learning in a fully non-blocking architecture. The Layer 3 models add enterprise-class IP routing at wire-speed as well as QoS provisioning features based on Layer 2/3/4 and IEEE 802.1p tag information.
Auto MDI/MDI-X Makes Connecting Easy
All the ports automatically detect straight-through/crossover cable types, eliminating communication problems resulting from cable type mismatches. This feature also eases cascading with other hubs and/or switches.
Designed and Manufactured in the USA
WideBand Professional Series switches are designed and manufactured in the United States by WideBand Corporation. This allows a uniquely high level of quality control that shows in the dependability of the products.
Standards Compliance
IEEE 802.3x, IEEE 802.1d, IEEE 802.1q, IEEE 802.3z, IEEE 802.3u, IEEE 802.3, IEEE 802.1p, IEEE 802.3ad
Ports
8 – 10/100/1000 Auto-sensing, Auto Negotiating UTP Ports, Auto MDI/MDI-X
8 – Small Form Pluggable (SFP) mini-GBIC slots
Memory
Shared Memory Architecture
Supported MAC Addresses
Layer 2 – 8,000; Layer 3 – 32,000
Jumbo Frame Support
Up to 32704 bytes (v.05 models)
Quality of Service
Traffic prioritization based on Layer 2, 3 and 4 information and 802.1p tag
Status Register Access
Allowed Without Packet Transfer Interruption
Flow Control
Symmetric and Asymmetric Pause Flow Control Supported
Full Duplex: IEEE 802.3x, 10/100/1000 Mbps; Half Duplex: Back Pressure, 10/100 Mbps
Switching Mode
Store-and-Forward, Wire-Speed Layer 2 Switching, Hardware-based wire-speed IP Layer 3 routing (Layer 3 models)
Supported Cables
10 Mbps: Category 3 or Greater, 100 Mbps and 1000 Mbps: Category 5 or Greater
Warranty
1-year; 3-year Support Package available
Managed Switch Features
Supported VLANs
4,093, IEEE 802.1q
VLAN Tagging Capabilities
IP address & subnet (Layer 3 models), MAC address, protocol, received port, incoming VLAN ID, 802.1q priority, Ethernet type packet, LLC DSAP, LLC SSAP, Ethernet II, NetWare, SNAP, IEEE 802.3 or 802.2, IPv4 and IPX
Management
WideBand ProSwitch Management Software included
Management Capabilities
Packet filtering supported including IGMP snooping
SNMP, SMON and RMON statistics counters supported
Link Aggregation for high-bandwidth interswitch links, supporting the IEEE 802.3ad standard
Spanning Tree, Broadcast Storm Control and Port Mirroring
Notice: Specifications in this document are subject to change without notice.
Literature and Additional Resources:
Product Data Sheet (PDF – 184 KB)
Brochure (PDF – 377 KB)
Case Study: Ascension Parish GIS Department (PDF – 238 KB)
White Paper: Gigabit Without Rewiring (PDF – 127 KB)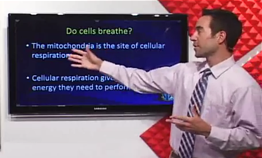 Featured Solution:
Optimize School Networks for Acellus
Find out how to maximize the performance of your Acellus Learning System and deliver high quality video on the network by implementing WideBand Gigabit Switches and best practices.
Professional Series 10/100/1000 Switches:
Unmanaged
WB8G8FPRO / 8-port 10/100/1000Mbps Gigabit Ethernet Switch plus 8 mini-GBIC Slots
Managed Layer 2
WB8G8FMPRO / 8-port 10/100/1000Mbps Gigabit Ethernet Switch plus 8 mini-GBIC Slots
Managed Layer 3
WB8G8FM3PRO / 8-port 10/100/1000Mbps Gigabit Ethernet Switch plus 8 mini-GBIC Slots
(Switch Part #)-S3 / 3-year Support Package
Accessories:
WB1MGBICPRO-SX / 1-port 1000BASE-SX LC mini-GBIC, multi-mode, 860 m
WB1MGBICPRO-LX / 1-port 1000BASE-LX LC mini-GBIC, single-mode, 10 km